Fly like never before
Experience a new era of being a virtual captain. No more mouse scrolling in the cockpit. Have a full control in any situation, anytime.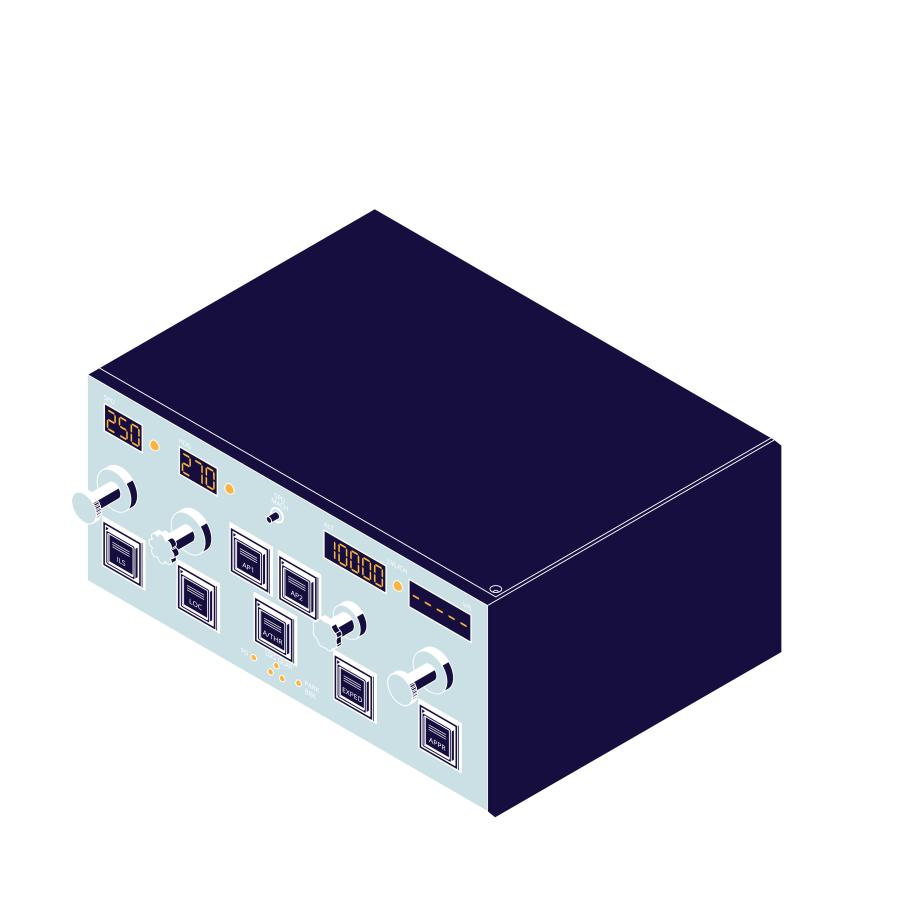 Use our pre-configured files,
get creative

or set up your own, completely unique project based on our hardware. Simply made for

you
SimpleFCU

Assemble, connect & play
Ready for MSFS 2020 and X-Plane! The pre-programmed files are set for you. Piece together, test & fly.

Enhance your creativity
Use provided STL files or design your own box! Hook other components and create advanced modules. We got you covered.

Bigger project ahead?
No problem! Purchase separate parts and finish your idea.
A wide array of intelligent features makes
flying that much easier
0
Korry type double-LED switches
0
More LEDs used for indication
MobiFlight fully compatible

Airbus A320 NX ready (Airbus family)
CRJ models
Boeing models
more to come
Seven segments displays
3 and 5 digits with amber backlight
Push&Pull encoder switches
incremental encoder modules with push and pull function
Korry type double-LED switches
white warm backlit and green indication LEDs
momentary tactile switch with click sound
LED indicator board with 5 LEDs
Flight Director, Parking Brake and Landing gear LEDs
SPD/MACH switch
integrated switch for selecting SPD or MACH
Core chip
1x Arduino MEGA with USB cable
Fully assembled FCU board

2x 7-segment three digit & 2x 7-segment five digit ready
SPD/MACH switch
all needed connectors
Push&Pull modules
4x encoder
4x knob
8x buttons for push and pull functions
4x wires to FCU board
Korry type double-LED switches
7x Korry PCB ready for assembly
7x wires to FCU board
Finishing the build

STL files for easy printing of each individual part
One main front sticker
One set of stickers for Korry buttons
Main cable from FCU board to Arduino board
All necessary screws
PDF guide for completing the assembly and basic troubleshooting steps
Power source

PLUS