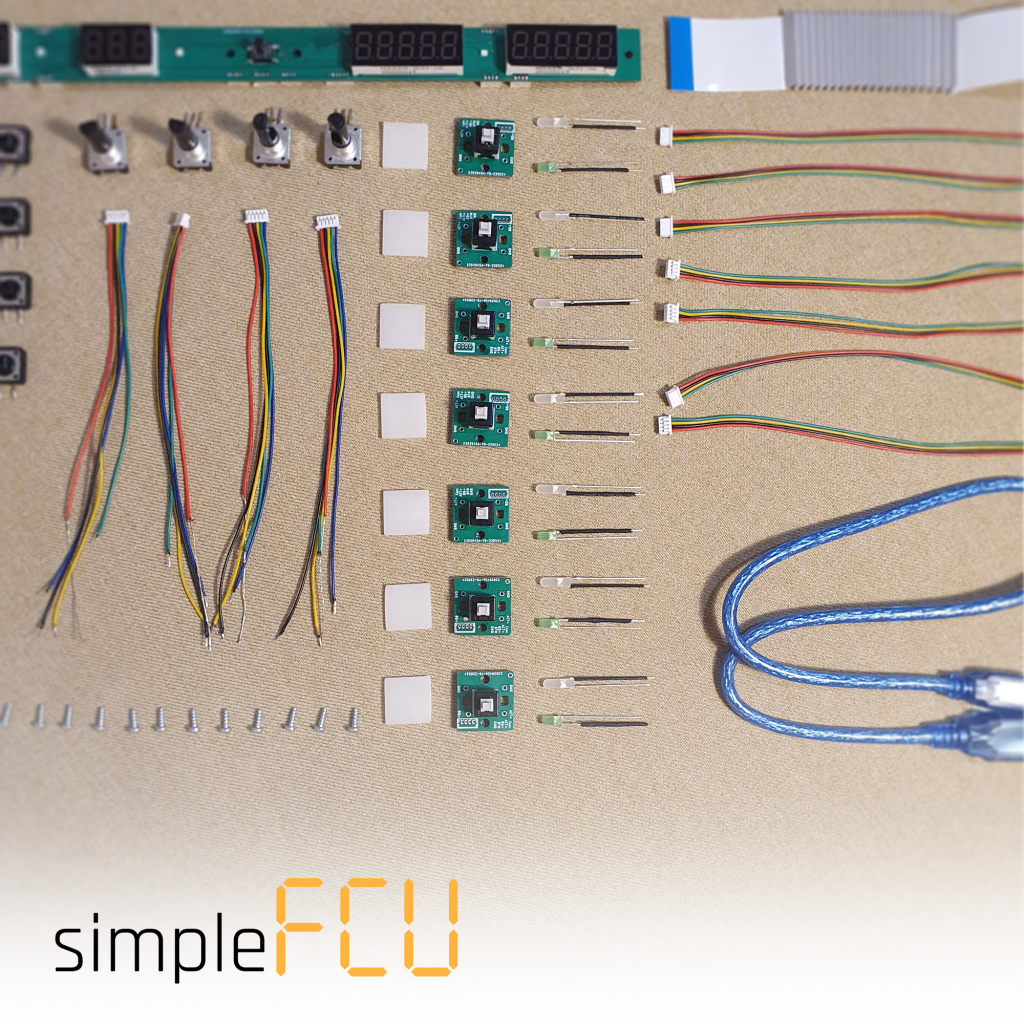 Approx. 4 minutes of reading time
Dear fans & followers,
if you've been closely following #updates channel on our Discord, you couldn't miss the info about our latest photo shooting session.
It went perfectly smoothly, so we'd like to present you today with what will actually be in the package. A previous blog about "Introduction to SimpleFCU a.k.a.  How does SimpleFCU work" is a must-read before enjoying this one. If you haven't had the time to do so, head here and give it a read.
SimpleFCU Creative edition is a hardware-ready solution made for you. We deliver the hardware, you print the plastics & assemble. Simple as that. But what is actually in the package?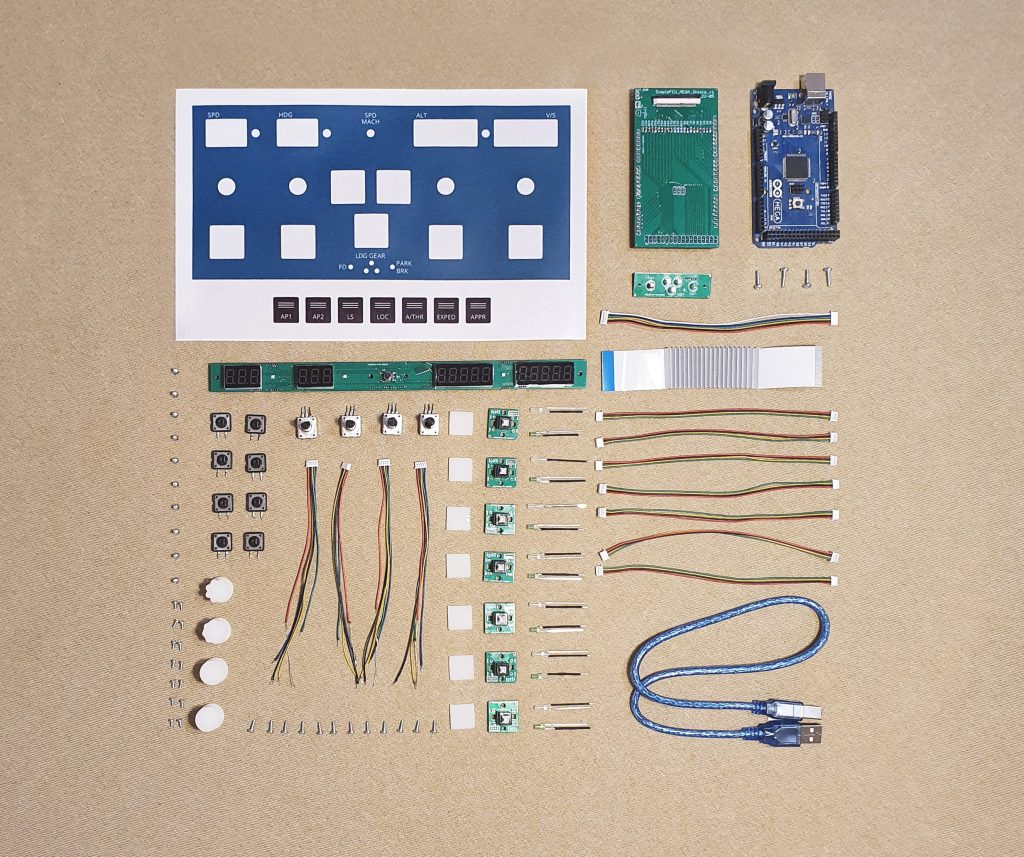 We finally have everything in stock for the first few design-prototypes. We couldn't resist taking a couple of pictures and sharing them with our fans. Just a few comments here:
the main board will look a bit different, as we need to implement a few fixes into the production version
the same applies for the Arduino custom shield
the USB cable will be 1.5 meters long (however, this short blue one looks kind of cute!)
We're especially proud of these resin printed Airbus type knobs. We had a quick poll on our Discord and 100% of you said you do not want general looking knobs. Well, that was a pretty clear decision for us 😅
We hear you, the package will include the Airbus knobs!
As you've probably noticed, a wall power supply adapter is not listed. This is not a mistake, let us explain why.
The reason why we wanted to send the package with the power supply is we were afraid of blinking displays and missed button presses. We've tested this thoroughly and even with all the LEDs on (this can't happen in a real usage) and max. display brightness on all four displays, the power consumption is safely under 200mA at peak.
The "worst" case we've tested was 1.5 meter long regular USB cable with 1 meter extending cord.
We've tested both USB 2.0 and USB 3.0 versions of connectors and the outcome is the same.
Motherboard can supply enough power without an external adapter easily. One plug under your desk saved! ✅
Just a note for tech nerds: USB 2.0 can handle up to 500mA and USB 3.0 900mA. Special USB charging ports should handle up to 1.5A. There's a lot more to cover, but we don't want to go into deep specifics.
Surely, we need to work on manuals and videos on how to assemble this altogether to achieve a result like this. Yikes, it looks awesome, right? 😏
There's nothing to worry about, you will be able to find these under the "My account" section of your account on our website later on. We're fine-tuning all these things now and you'll get everything just in time.
Alright, now you know what the package contains. The next question is – what do you need to print? Fair enough, let's cover this in our next blog!
We hope we have addressed all your questions regarding the package. If not, make sure to leave a comment under this blog, on our Discord or use our Contact section.
Safe travels & happy landings ✈️
For the whole SimpleFCU team
Mike